1Why to Exhibit ?
ISF-2020,the only exhibition on metal finishing to be held on national level.
Presents a once in 3 years' opportunity to reach out to your existing clients & potential customers.
Interaction with national & international industry players through seminars or stall visits.
Opportunity to showcase your capability to national & global buyers.
MFAI support to ensure maximum industry participation.
Series of road shows organized by MFAI, outdoor advertisement on national level & in print media to garner maximum footfalls.
Invitation to heads of all Industry/ R&D/Associations consuming & utilizing electroplating chemicals & machinery who influence or are deciding factors to choose your products.
Best chance to interact with end users from different sections of electroplating in 3 days' time under one roof.
This gives the participant an opportunity to judge the sentiment of the latest trend or requirement in the market.
The most easiest effective wide spread &cheapest means of public relation.
2Who should exhibit?
Manufacturers of electroplating chemicals.
Manufacturers of electroplating plants & equipments.
Manufacturers of heaters, baskets, PH meters & other allied products used in electroplating industry.
Manufacturers or suppliers of metal such as nickel, copper, zinc etc.
Manufacturers or suppliers of basic chemicals such as caustic, boric, sulphates etc.
Suppliers of lacquers & solvents.
Job shop platers
3Participation Cost
Rs 10,000/= per Sq mtr + Taxes Extra for Members
Rs 11,000/= per Sq mtr + Taxes Extra for Non-Members
4Souvenir Advertisement Charges
On the occasion of ISF 2020, MFAI will be bringing out a Souvenir. The Souvenir will contain general, invited articles on the surface finishing industry, apart from information on the list of sponsors of the event, exhibition layout, list of exhibitors with their stall addresses and messages. It's history, current status and future plans.
The Souvenir will be widely circulated.
Back Cover B1
Folded Twin Back Cover B2-B3
Inside Folded Back Cover B4-B5
Inside Twin Front Back Cover F1-F2
Inside Front Back Cover F3
Full Page Covered(Coloured)
Full Page Covered(B/W)
Back Cover B1
NOTE
:-
1.
Rates to be announced shortly.
2.Kindly send your advertisement directly to MFAI office. We have not authorized any other agency to publish advertisements on behalf of MFAI. The Souvenir will be widely circulated.
7Venue
About Venue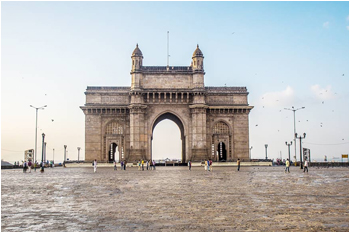 Mumbai (formerly called Bombay) is a densely populated city on India's west coast. A financial center, it's India's largest city. On the Mumbai Harbour waterfront stands the iconic Gateway of India stone arch, built by the British Raj in 1924. Offshore, nearby Elephanta Island holds ancient cave temples dedicated to the Hindu god Shiva. The city's also famous as the heart of the Bollywood film industry.
---
How To Reach NESCO, Mumbai
We've come a long way from our modest and measured beginnings on the back of a commitment to quality that has never been compromised and a focus that has never wavered. NSCI has always strived to deliver only the best for our esteemed members and it is that vow that has led to the club you see in its current avatar.
Getting to the Venue
From Airport: It takes 20 minutes to travel from Mumbai Airport to National Sports Club Of India. Approximate driving distance between Mumbai Airport and National Sports Club Of India is 17 kms or 10.6 miles or 9.2 nautical miles . Travel time refers to the time taken if the distance is covered by a car.
Buses and Train: Bus or Train and other options are relevant public transportation alternatives that may be used to reach your destination. The following transit lines have routes that pass near National sports club of India - Train: CR, WR; Bus: 162, 169, 44 (ROUTE 1), 56. Looking for a stop close to your destination? Try these transit alternatives: Worli Sea Face (S); Worli Sea Face (N); R.T.O.Office / Dargah; Blind Press; Worli Bus Depot.
8Why visit ISF-2020?
Almost all leading manufacturers of metal finishing chemicals, Equipments and allied accessories in India show case their products.
Multi nationals engaged in metal finishing business will try to tap the Indian market through ISF-2020.
Every participant tries to display or promote their products keeping in mind the latest requirement in metal finishing arena thus taking the standard of ISF-2020 to a very high level.
Inching towards a pollution free electroplating industry through ideas and concepts put forward by the participating exhibitors.
ISF-2020 is the single largest platform for the entire metal finishing industry to unveil their R&D results in the field of surface finishing achieved in the past 3 years.
So do not miss this opportunity to visit ISF-2020 & enhance your production skills.
9Who should Visit?
If you are employed in the automotive, cutlery, electrical, electronics, fasteners, hardware, jewellery, plastics, aluminum finishing, nuclear, space, paints, coatings or any other industry connected to surface finishing, in design, purchase, production, quality assurance, marketing, effluent treatment or process control; participate in ISF 2020.
If you are conducting research in any area connected to surface finishing and are connected to research organisations or universities or institutes, come to ISF 2020.
If you are a student interested in knowing the innumerable opportunities in research and industry in the field to surface finishing, come to ISF-2020.
If you are a job shop owner and are looking for new opportunities and contacts, come to ISF 2020.
If you are a manufacturer and want to understand the latest technologies and intricacies of surface finishing, come to ISF 2020.